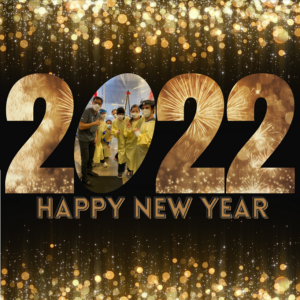 Happy New Year everyone!
We are excited to start a New Year with our families and with our extended dental families - our team and YOU!
We continue working steadily to remove as much paper use as possible from our office. Patients are signing and submitting forms digitally and we are providing as much info as possible to everyone electronically. Our new website offers Virtual Consultations, Appointment Requests, and a Virtual Waiting Room. If you have any questions or trouble finding any of these on our website, please let us know so we can better assist you. As a reminder, we are open Monday through Thursday from 8am to 5pm and Friday from 8am to 2pm.
Patients can always expect to receive confirmation and reminder emails and texts messages for their appointments as well as instructions to submit photos in advance of their appointment. On arrival at our parking area, all patients are required to check in using our Virtual Waiting Room and complete the Covid Screening Form. Once received, our office will call you when it is your turn to come in. We are asking that only the patient come in if 12 years or older unless it is a consultation in which case an adult should accompany the child. These protocols are to keep everyone safe by keeping the number of people in our office to a minimum. For those patients who are looking to meet their smile goals this year, we highly suggest booking a consultation either in person or virtually. We also want to remind everyone to brush and floss daily!
Here in Ontario, we are hitting the ground running in 2022. Although we have many restrictions in place, the good news is this is temporary! So, we're hoping everyone can continue to stay positive and stick together!
We also wanted to shout out Laurena, our valued dental assistant, who is celebrating an important day on January 28th! If you or anyone you may know is looking to apply with us, we are always keeping potential candidates in mind and resumes can be emailed to 
lesa@smilenow.com
. However please note, we are not hiring at this moment as we have had several new additions within the last year. Of course, with masks and protective gear it may sometimes be difficult to recognize people so let's continue to treat everyone with kindness.
We hope to see you soon and can't wait to help you achieve your dental goals for this year.